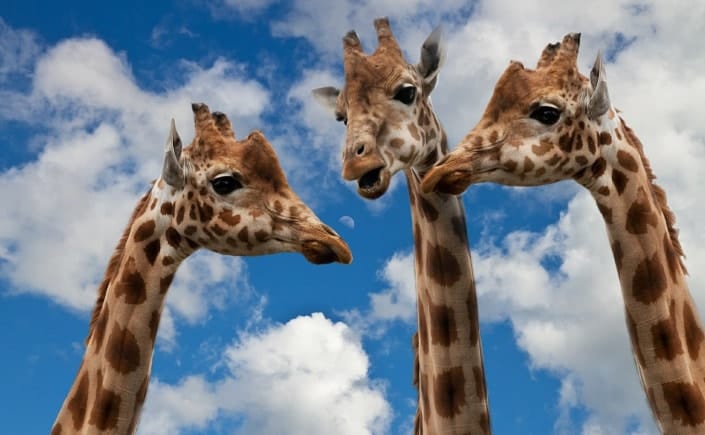 When you've grown comfortable with Twitter and have settled into a rhythm of posting, listening, and managing followers you may find yourself wondering what to do next. A great way to kick your social activity into high gear is to start participating in Twitter chats.
This guide will discuss what Twitter chats are, how they are used, and how to get started.
What are Twitter Chats?
Twitter chats (sometimes called tweet chats) are planned events during which Twitter users discuss a specific topic using a common hashtag at the end of each tweet. Chats are typically hosted by a moderator (and sometimes a special guest) who sets the topic and facilitates the discussion through a series of questions that spark conversation. Participants engage by answering the questions and responding to each other.
Tweet chats are a great way to meet like-minded people on Twitter and establish new connections. Although many engage in chats for fun, they are particularly useful for professionals and businesses whose reasons for participating include:
Sharing and gaining knowledge
Creating brand awareness
Establishing thought leadership
Relationship building
Lead generation
Supporting customers
Building community
In addition to participating in chats, businesses will sometimes choose to host their own chats. This allows them to engage with their community on a regular basis, introduce topics of their choice and create awareness of their brand as a social entity. Hosting a chat and being in control of the topics can also be a fantastic way to gather market research.
Learning how to find and participate in chats does require some getting used to, so below are my tips on how to get started.
How to Find a Tweet Chat
Oddly enough, finding a chat can be one of the more challenging aspects of this venture. The sources that list chats are typically populated by submissions from chat facilitators who don't always remember to remove the chats when they stop hosting them. A couple of sources for finding chats are below. If you find one you like, search the hashtag using Twitter to confirm that it's still active.
Another good way to find chats is by listening to your community. Look for chats that appear in the trending topics area or ask your followers what their favorites are. Most chat participants are more than happy to bring newbies into the fold.
Preparing for a Twitter Chat
Twitter chats are usually promoted a few days before the event. The host will share the topic and a list of the discussion questions. Whenever possible, it's helpful to review the questions ahead of time and prepare your responses. Popular chats tend to move quickly. Preparing ahead will free you up to listen and engage during the actual event rather than worrying about how you should respond to a question.
If you are feeling at all uncomfortable with the concept of joining a chat I would suggest you listen to one first. At the designated time, use your preferred listening tool to search the chat hashtag and watch the discussion unfold. Seeing how these events play out (without the pressure of actively engaging) will help you to feel more prepared when you are ready to jump in.
Although you can follow a chat through the Twitter interface, I find it challenging. Thankfully, you can often rely on your favorite social media management platform or even a basic tool like Tweetdeck to help.
Tips for Engaging in Twitter Chats
There is no standard way to participate in a chat, but it is common to start by alerting your followers to the fact that you are joining one. By doing this, you are warning them that your tweet volume is going to increase temporarily. I often join chats with something like this:
This allows me to say hello to the host and alert my followers at the same time.
It's also polite to sign off when you leave a chat by thanking the host and guest with something like this.
During the event, it's common (but not required) to retweet the questions and any responses you feel might be of interest to your followers. And, of course, the real value is to engage in conversation with the participants of the chat and make new friends.
Conclusion
That's all there is to it! So, find a chat of interest and check it out. Experiment with the different chat tools and prepare answers to the questions in advance so you can go in feeling confident. Twitter chats can be intimidating at first, but it's worth taking the plunge. This is what social media is all about. The people on chats are welcoming, friendly and ready to engage so it is truly one of the best ways to experience the real-time aspect of social.
It's not unusual for people to enter a chat and announce that they are there for the first time. The community will appreciate the heads up so they can be extra supportive. A little warning though – Twitter chats are addictive. Before you know it, you'll be a regular and will look forward to this new way of interacting every week.