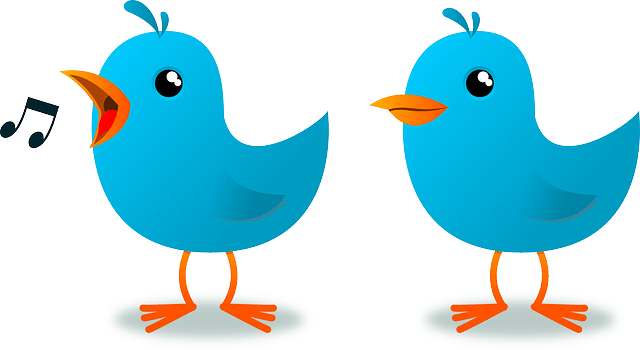 Getting started on Twitter can be a challenge. It sounds simple until you're actually facing your screen and making decisions. How do you narrow down the Twitterverse into just the right people for you and what do you share? How do you establish a following so your message is heard? Below are some Twitter engagement tips that will help guide you through this process.
Much depends on your reason for being on Twitter. I use the platform primarily for business. I want to build relationships with real people and organizations who will engage with me in a meaningful way. This means I focus on quality, not quantity – I'm comfortable with slower growth if that means better connections. My Twitter engagement tips are based on this mindset.
This is the second in a series of posts that explore the basics of Twitter. If you'd like to see my first post, which goes through choosing a handle and writing your bio, please read "Twitter Set-Up Tips." Then grab a cup of coffee, have a seat, and read on.
Deciding who to follow:
Many people get started on Twitter by following people they already know. When you're ready to branch out, however, Twitter's search tool is a great way to find interesting accounts. Type in a few keywords or hashtags that are relevant to you and follow just 10 to 20 to start. Notice the tweets that come into your feed and the accounts Twitter suggests you follow as a result of your choices. When reviewing unfamiliar accounts, here are a few things to watch for:
How current are their posts?
People who use Twitter tend to post regularly. Accounts that have been dormant for a while have likely been abandoned. If you're looking for Twitter engagement save your follows for accounts that are actually engaged!
Does the account engage?
Look for users who share meaningful information and interact with their followers.
What is their ratio of tweets to followers?
Accounts with a large number of followers but very few tweets (that are not celebrities) may be buying followers, a robot, or both. This isn't always the case, but it's worth considering.
What are they sharing?
Are they posting content that's interesting to you? If not, why clutter up your feed?
Attracting followers:
It's better to have a smaller number of highly engaged and relevant followers than a large number of silent accounts, so try to avoid getting too caught up in the numbers. To attract worthwhile followers:
Be an active participant.

Strike up conversations by commenting on other people's tweets.
Retweet when you find something interesting in your feed.
Respond when someone retweets something you shared or when they mention you.
Consider participating in Twitter chats.

Nurture relationships.
Carefully consider accounts with a lot of followers who don't follow many people back. A reciprocal relationship may require a courtship. Try replying to one of their tweets or retweeting them occasionally, but be patient. It can take time.
Maintain a compelling profile.
People view your profile when deciding whether to follow you. If it gets messy with a lot of conversation, you can temporarily "pin" a tweet to the top of your profile so new visitors get a better idea of the things you share.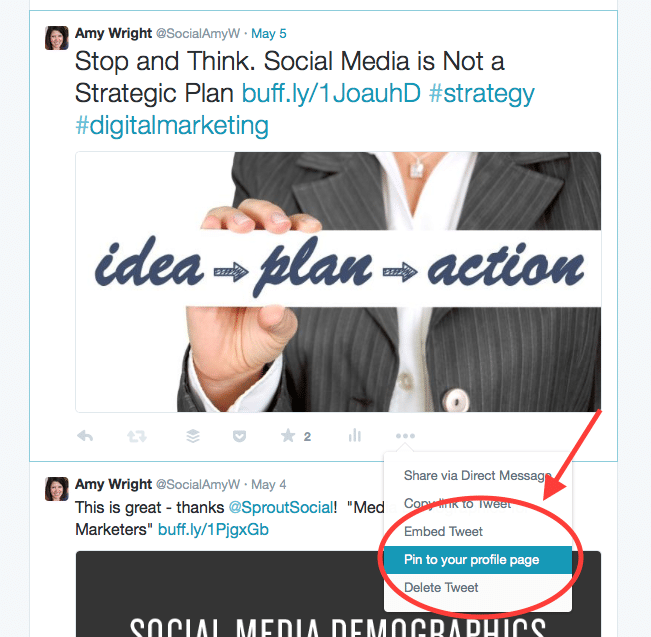 Determining what to tweet:
Why are you on Twitter? Do you want to build a community, create brand recognition, generate leads, or respond to customers? Perhaps it's all of these things. People on Twitter want to be entertained, inspired, educated, and engaged. Most of your tweets should provide value without being an overt plug for your business. Think of this as a networking opportunity, then consider the following ideas:
Post links to interesting blog posts and news articles for your industry.
This is a great way to promote others while also showing that you're current. But, be sure to read the information first.
Engage in conversations.
Answer questions and offer your opinions about what other people share. Compliment, congratulate, and sympathize when appropriate and apologize if you make a mistake. Look for ways to deepen your online connections.
What are you working on?
Are you about to launch a new product? Did you just write a blog post? Are you excited about a new partnership or an upcoming conference? Tweet about it. But, make sure you balance self-promotion with other useful material.
Retweet others.
But be selective so it will be considered a compliment. Read the material first and include a comment when possible.
You can find much advice on this topic but, if you're looking for a recommendation, a post that I found particularly useful is "Twitter Tips for Beginners: Everything I Wish I Knew About Twitter When I Started."
Learning what works for you on Twitter takes time and patience. Be willing to experiment with different strategies so you can see what resonates with your growing audience. With Twitter, you get what you put into it. So if what you want is twitter engagement, roll up your sleeves, and engage.
As always, I would love to hear from you. What tips did I miss?