Active participation on Twitter can be a bit like riding a wild bull. It's fast-paced, unpredictable and it requires a LOT of attention. This is the nature of Twitter. And if you're using Twitter for business it's also one of the reasons why you might question whether it's a good investment of your time.
"Where are the leads?" you might ask. "Where is the ROI?"
The hard truth, however, is that social media is not 100% about ROI. Social media is about networking. It's about being visible and accessible to people who might be interested in what you have to offer. It's about demonstrating and sharing your knowledge and showing that you're an active participant in today's competitive environment.
Think about all of the ways you build and nurture relationships. You might chat with a stranger on an airplane, meet a former colleague for coffee, or congratulate someone on a success. Can you measure the ROI of these activities? Does that mean they're not worthwhile?
Even social media giant, Jay Baer, recently wrote about whether using Twitter for business is worth the trouble. In the end, however, he points to several reasons why this platform is worth it, and guess what, it is not about the math.
Obviously, we all want to see a payback for our efforts. But sometimes (especially at first) social media is simply about establishing yourself as someone worth paying attention to. Later, once you have developed quality relationships, you can design campaigns that are intended to drive real, measurable results.
In the meantime, here are just a few of the reasons why I think Twitter is not a waste of time.
1) Twitter's Active Users Love Meeting New People
Of all the social platforms I've experimented with so far, Twitter has been the most welcoming. You don't have to join a group to participate. And since every tweet is public it's generally accepted that anyone can jump into a conversation as long as they have something productive to say.
This has the effect of making the platform feel relaxed. It's like hanging out at your neighborhood bar in your jeans vs. going to a networking event in a suit. Yes, you need to participate to get something out of it. But on Twitter, you don't need a formal introduction and you don't have to wait for someone to agree to connect with you. You just show up and engage.
This can be incredibly helpful to anyone who is the remotest bit uncomfortable with networking. Once you get the hang of it, Twitter is a great way to form a casual connection with just about anyone. You can take your time, get to know each other, then kick the relationship up a level by connecting on LinkedIn, at a conference, or by scheduling time to talk.
2) Twitter is an Incentive to Stay Current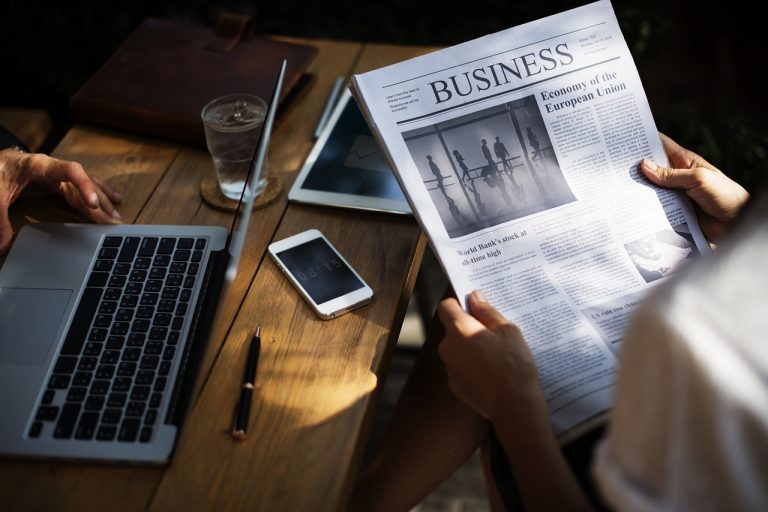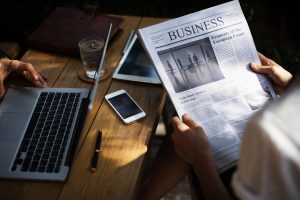 Participation on Twitter requires that you come up with relevant information to share every day. Although this may seem daunting at first, it's a great way to stay current in your industry – a valuable trait in our fast-paced world.
In addition to staying on top of happenings in your industry, Twitter is also one of the best ways to stay abreast of trending events. Again, since everything is public, whenever anything important happens it's the first place people go to chat about it.
Once you've mastered Twitter, you will find that participation on other networks seems easy. You've already done the hard work of curating content. Pick the best of what you share on Twitter. Then craft a thoughtful comment and post it on LinkedIn or Facebook to stay in front of your contacts there as well.
3) Twitter Offers Inexpensive Visibility & Validation for SMBs
Twitter allows you to build your reputation as a player in your industry regardless of the size of your organization. Spend a little time every day, respectfully engaging with your followers and sharing relevant information. Before you know it, you will become a familiar and trusted presence.
This process takes time, but with a little patience, it will become a source of validation. This is difficult to quantify, but it can go a long way toward creating a good impression when someone is just getting to know you.
An example of how this can play out is a business conference. At a typical event, people show up and either connect with attendees they already know or attempt to mingle with strangers. What if you could arrive at that conference with a list of people who are expecting to meet you? Twitter is a great way to make this happen.
Find a list of the conference attendees and follow them on Twitter. When they review your account and see that you are an active, engaging participant they will be likely to reciprocate. Once you're connected strike up a conversation. Then invite them to your booth or make arrangements to connect at one of the conference events. Now you've turned a cold meeting into a warm one.
4) Twitter Users Welcome Content to Share
Due to the real-time, fast-paced nature of Twitter, it's a great place to promote your business's content. While you can certainly share your content on other platforms you typically post it just once or twice or pay to promote it. On Twitter, however, users are hungry for content. The feed moves fast that it's generally accepted to post your content multiple times. Just be sure to keep it interesting with different images, text, and times of the day.
Twitter just updated its algorithm and is now offering users the option to view tweets either in real-time or by allowing Twitter to populate their feed with the information it thinks they will be most interested in. This will likely have an impact over time, but for now, the way you view your feed is still up to you.
5) Twitter Encourages Interactions with Customers, Influencers & Like-Minded People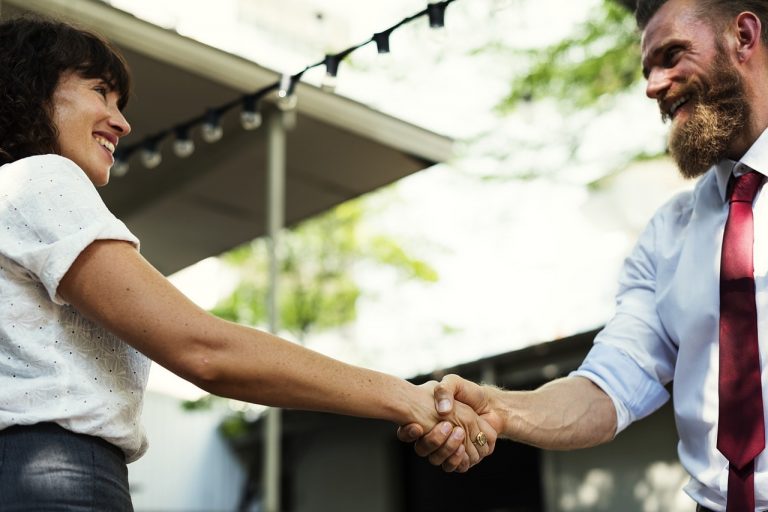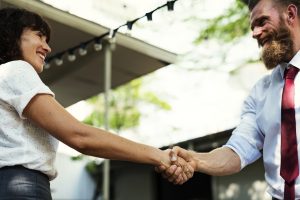 As mentioned earlier, since all tweets are public Twitter offers you an opportunity to interact with people you might not have access to otherwise. You can join tweet chats or search topics of interest to quickly find people who wish to engage.
One of the benefits of this is that it allows you to interact with customers, influencers, and like-minded people whose attention might have been harder to attract on other platforms. You don't even have to follow these people. You can add them to a private list, pay attention to their tweets, and nurture the development of a reciprocal relationship by occasionally liking, retweeting, or commenting on their posts.
Imagine there's a big-name influencer that you would really like to meet. Unless you have a bullet-proof reason why that person should be interested in you, it might be awkward to invite them to connect on LinkedIn. On Twitter, however, you can pay attention to their tweets and find a casual, non-invasive way to catch their attention.
Parting Thoughts:
To me, Twitter's crazy, confusing environment is part of its charm. Twitter users who have taken the time to understand its power are loyal to the platform and open to conversation. This is what networking is all about – finding people with similar interests to build relationships with.
Is it reasonable to expect ROI from social media? Of course it is. But you can't expect your platform of choice to deliver it all by itself. You must be willing to invest time into building an audience that trusts you and will be receptive to your offering. Then generate leads by setting measurable goals and designing a campaign to encourage those who are ready to take the next step.
Ready to get going? Connect with me on Twitter and join the fun!