Kudos from happy clients . . . . .
Victoria Wilson
"
I am so pleased that I took my website developer's advice and hired Amy. I am an executive coach for multicultural leaders, and I started working with Amy right before I launched a new website that would allow me to build my reputation and share my expertise with a broader audience. I knew that I would need to invest in the site to gain traction and wanted a partner who could provide guidance and keep me accountable while also empowering me to focus on my business.
Read More . . . .

Amy collaborated with the developer to ensure a smooth launch, then helped me build and execute a content marketing strategy tailored to my goals. She patiently explained every step of her process and how we would use a combination of search engine optimization (SEO), eMail marketing, and social media to achieve the visibility I craved.

Together, we identified and prioritized the most important keywords for my business and created an editorial calendar to steer our work. Then, to accommodate my limited budget, Amy essentially became my SEO coach and editor. She provides me with a framework for each new piece of content, then molds my writing into something organized and brilliant. Meanwhile, she manages my website, helps me promote the content, and monitors our progress.

With Amy's help, I have achieved more than I had hoped for. Within three months, my content appeared on page one of Google, and by six months, we had earned the #1 spot for some critical keywords for my business! Once that occurred, my website traffic began to grow (surpassing our target by 250%) along with my subscribers. I am thrilled with our progress, and I'm looking forward to our continued work together.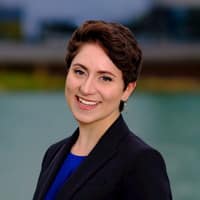 Jianna Lieberman
"
Stop looking for an SEO expert and hire Amy Wright, right now!! Amy is an SEO powerhouse, a reliable business partner, and an all-around wonderful human.
As a client who knew very little about how search engine optimization actually works, let alone how to improve our rankings, Amy came in with a battle-tested, step-by-step plan to take us from page 13 to page 1, and she has accomplished just that. In less than a year, our humble small business is now sitting on page 1 – even position 1! – for several of our target keywords, and our site is generating organic, qualified leads for our sales pipeline.
Read More . . . .

But the results she delivers are just one part of Amy's magic. She accomplishes these goals proactively, fixing things we didn't know were broken, asking questions we didn't know to ask, and solving problems before we ask her to. She knows when to elevate issues to our team for approvals, and when not to bother us with the minutia. For a bootstrapping business with little time to manage contractors, Amy is an absolute miracle. With her on our team, I don't have to worry at all about our organic strategy.

Last, but certainly not least, Amy's attitude is always positive. Of all the contractors I've worked with, for any function, I have never been so confident in a recommendation.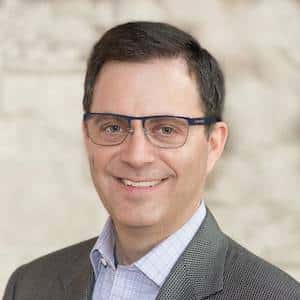 William Lieberman
"
I have been working with Amy for nearly a year now and I've been very impressed with her work. When Amy joined my team, we'd been blogging for some time, mainly as a way to stay in touch with our customers. We shared our posts on social media and sent them to our email list, but they weren't bringing in much traffic on their own. We had successfully grown our business through partnerships and word-of-mouth, but we knew we could do even better by investing in marketing.
Read More . . . .

Amy helped my organization understand the foundational role SEO plays in a content marketing strategy. She identified issues with our site that inhibited our ability to rank in search and to drive conversions. Then, she helped us build and implement a plan for addressing those issues while also developing goal-oriented, SEO-optimized content.

Amy now works with our subject matter experts to plan and write most of our content while continuing to manage our existing content and dealing with any technical issues. In addition to creating blog posts, Amy has been working with our team to revamp key sections of our website and to produce "lead magnets" – premium content that visitors can download in exchange for their contact information. I've been receiving compliments on the quality of our content, so it's clear that our customers and partners have noticed and appreciate the change!

I would highly recommend Amy's services. She's a results-driven marketer with a growth mindset and an absolute joy to work with. Before Amy came on board most of our visitors arrived at our website because they heard about us. Under her guidance, we've added organic search to that mix, which has dramatically improved our visibility online! We're now ranking on page 1 for important terms related to our business, our traffic has nearly tripled, and we're experiencing a rise in conversions. I'm excited by what we've accomplished so far and I'm looking forward to our continued success.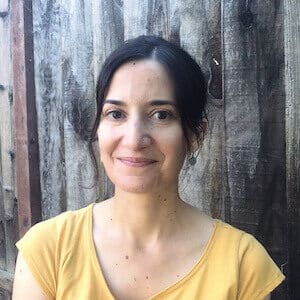 Sarah Mattern
"
I'm so grateful every time I get to work with Amy. Amy and I have worked on a number of website projects together for shared clients. I have found that she is consistently helpful, smart, strategic, organized, and kind.
She develops successful, long-term partnerships with the companies she works with. I recommend her to anyone looking to optimize their online content to drive sales.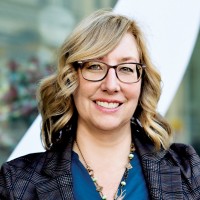 Corena Bahr
"
I hired Amy Wright to help me build a content marketing strategy during a pivotal point in my business, and I'm so happy – and relieved – that I did.
I'm currently working my way through the topics in the editorial calendar that Amy created for me, and within only a couple of months, I noticed a difference as the first post from our plan began to take off. My impressions grew, then the clicks, and now that post is ranking in position 3 for my target keyword and driving hundreds of visitors to my website each month. One of my other posts ranks in position 1 for the target keywords, and with a feature snippet at the top!
Read More . . . .

Definitely exciting, and there's more work I need to do now that I have the strategy in place, but here's some background on how we got to my current success. I provide webinar consulting services to organizations that want to deliver world-class, educational content via webinars for client outreach and customer success. I had just completed a website redesign, essentially rebranding my entire business and eliminating much of my old content. I knew I needed to build new content to grow the visibility of my business in search results, and to support my reputation as an expert in my field, but I felt pretty overwhelmed and wasn't sure where to even start.

Amy worked with me to gain an understanding of how to best describe my business and target market, and to establish goals so we could track my progress. Then she conducted keyword research. We reviewed the queries together and selected the ones most relevant to my business so Amy could document my plans and build an editorial calendar for the coming months. I learned so much during this process! I had no idea of all that's involved behind the scenes in creating an effective strategy. After we settled on topics, Amy provided me with information about how to structure my content so it would have the best chance of ranking well in search.

Since working together, my traffic has grown by over 500%. Once I write a blog post, I can then repurpose it on platforms like LinkedIn to add to my reach and growth.

I'm very grateful for Amy's insight and work. She is so sharp, professional, and an absolute pleasure to work with. I would highly recommend Amy's content marketing and SEO services!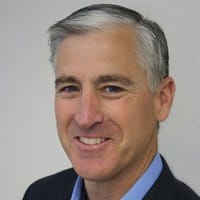 Greg Turtletaub
"
We hired Amy to develop a way to drive more organic traffic to our website. To prove this out, we asked her to focus on one service. Amy built and implemented a content marketing strategy that emphasized the production of search engine optimized blog posts on topics relevant to the service. She walked us through her research process and patiently explained her recommended approach. Then she worked side-by-side with our subject matter experts to develop and publish the content.
The results have been impressive! Amy has an incredible eye for detail and wouldn't rest until she was satisfied with the quality and performance of our content. Her diligence earned us the number one position for a number of topics important to our business and tripled our organic search traffic in just six months. She also developed a monthly reporting system, so we always know what she's been working on and the impact of her efforts.
Midway through the original project, we expanded the scope of our contract to include a rewrite of our home and service pages. Amy led the rewriting effort, again herding our subject matter experts, then implemented the changes in WordPress. We just completed this project, and we're already enjoying an uptick in inbound leads. I would highly recommend Amy's services, and I'm looking forward to our continued work together.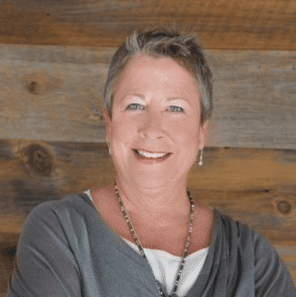 She Negotiates
"
I'm so glad I hired Amy to help me build my content marketing strategy. Her deep knowledge and strategic approach has resulted in a goal-oriented action plan that takes the guesswork out of content creation.
Amy is a pleasure to work with. She's generous with her knowledge and patiently explains her process to ensure alignment. Our work together has strengthened my understanding of my target market and has helped me to adjust my messaging to address their needs.
I would recommend Amy to anyone who uses content to market their business. She will provide you with valuable insight into the role content plays in attracting business and will help you build a strategy to ensure that it does.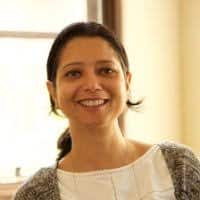 Anupama Vaid
"
Amy has been an invaluable resource for my team. She possesses a deep knowledge of marketing and the enthusiasm necessary to keep up with her constantly changing field.
We have thrown a wide variety of projects at her, and she has approached each one with a positive attitude and the utmost professionalism. I have been very happy with her work and would highly recommend her.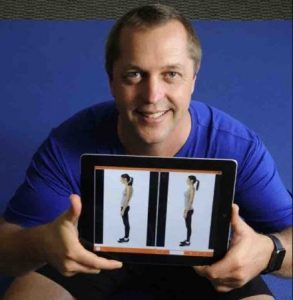 Body Align Pro
"
Amy helped make sense of marketing strategies while keeping the process surprisingly painless! She has a gift for creating meaningful and engaging content that made tailoring our user experience a success.
We were lucky to find Amy and have referred her to many colleagues in search of a reliable marketing professional.