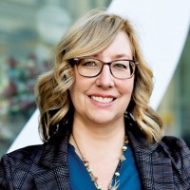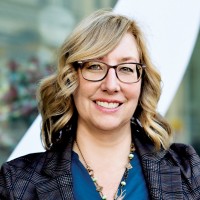 Corena Bahr, Your Webinar Guru
I hired Amy Wright to help me build a content marketing strategy during a pivotal point in my business and I'm so happy – and relieved – that I did.
I'm currently working my way through the topics in the editorial calendar that Amy created for me, and within only a couple of months I noticed a difference as the first post from our plan began to take off. My impressions grew, then the clicks, and now that post is ranking in position 3 for my target keyword and driving hundreds of visitors to my website each month. One of my other posts ranks in position 1 for the target keywords, and with a feature snippet at the top!
Definitely exciting, and there's more work I need to do now that I have the strategy in place, but here's some background on how we got to my current success. I provide webinar consulting services to organizations that want to deliver world-class, educational content via webinars for client outreach and customer success. I had just completed a website redesign, essentially rebranding my entire business and eliminating much of my old content. I knew I needed to build new content to grow the visibility of my business in search results, and to support my reputation as an expert in my field, but I felt pretty overwhelmed and wasn't sure where to even start.
Amy worked with me to gain an understanding of how to best describe my business and target market, and to establish goals so we could track my progress. Then she conducted keyword research. We reviewed the queries together and selected the ones most relevant to my business so Amy could document my plans and build an editorial calendar for the coming months. I learned so much during this process! I had no idea of all that's involved behind the scenes in creating an effective strategy. After we settled on topics, Amy provided me with information about how to structure my content so it would have the best chance of ranking well in search.
Since working together, my traffic has grown by over 500%. Once I write a blog post, I can then repurpose it on platforms like LinkedIn to add to my reach and growth.
I'm very grateful for Amy's insight and work. She is so sharp, professional, and an absolute pleasure to work with. I would highly recommend Amy's content marketing and SEO services!